Ringing in the New Year our Model of the Month is the ever so gorgeous Jessie Von Psyde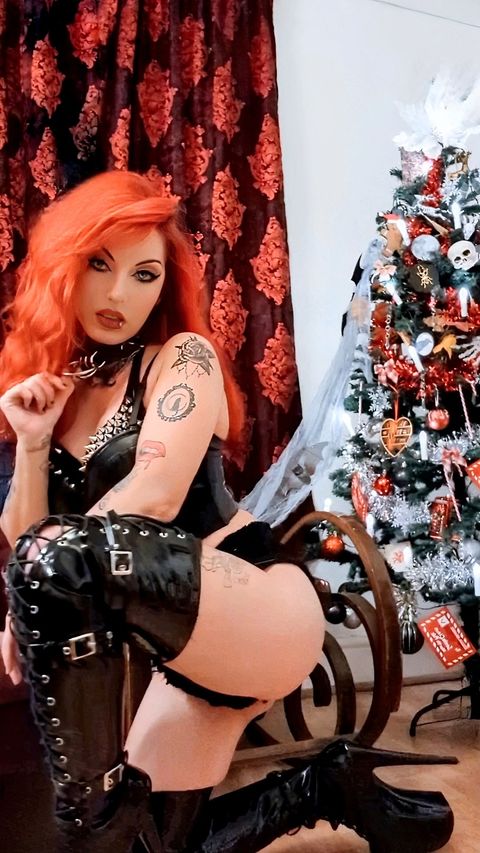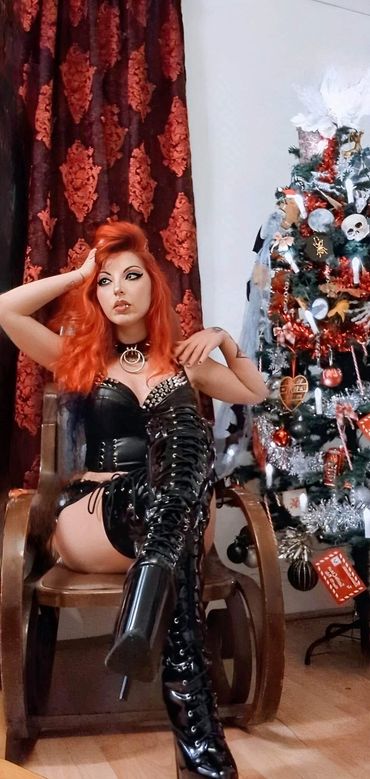 I'm Jessie Von Psyde and I started alternative modelling when I was 20. "Witch in latex" is the term I'd use to capture how much I love experimenting with different styles in the goth, metal and fetish aesthetic. My taste in music lies in the songs that make me headbang and those that get me on my pole. Follow Jessie on Instagram: https://www.instagram.com/jess_v0n_psyde_/
It's the spooky season and our October Model of the month really brings a good chill down our spines.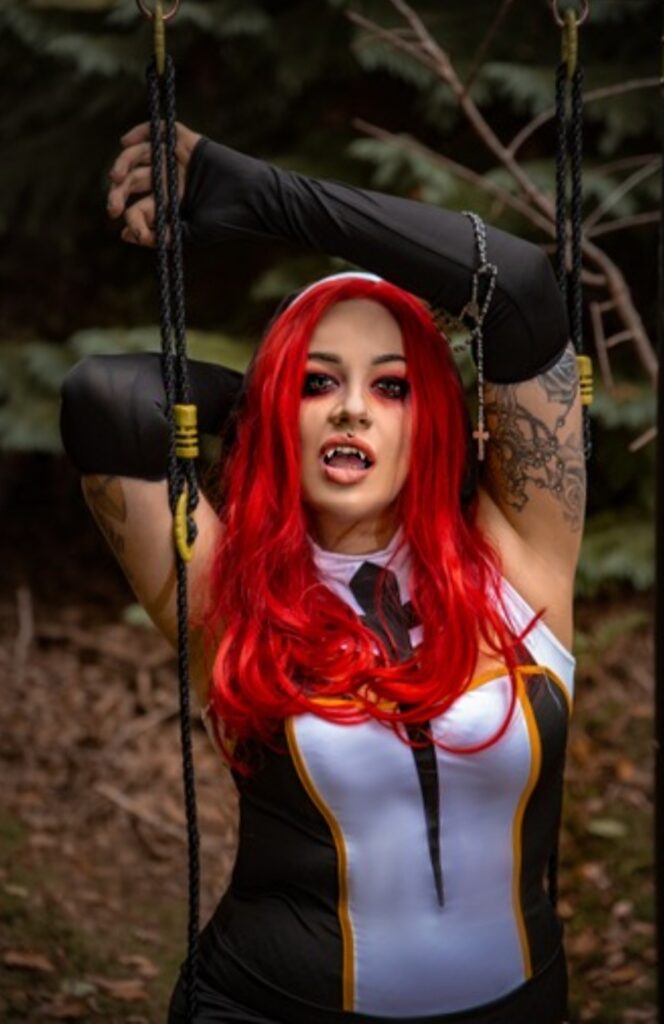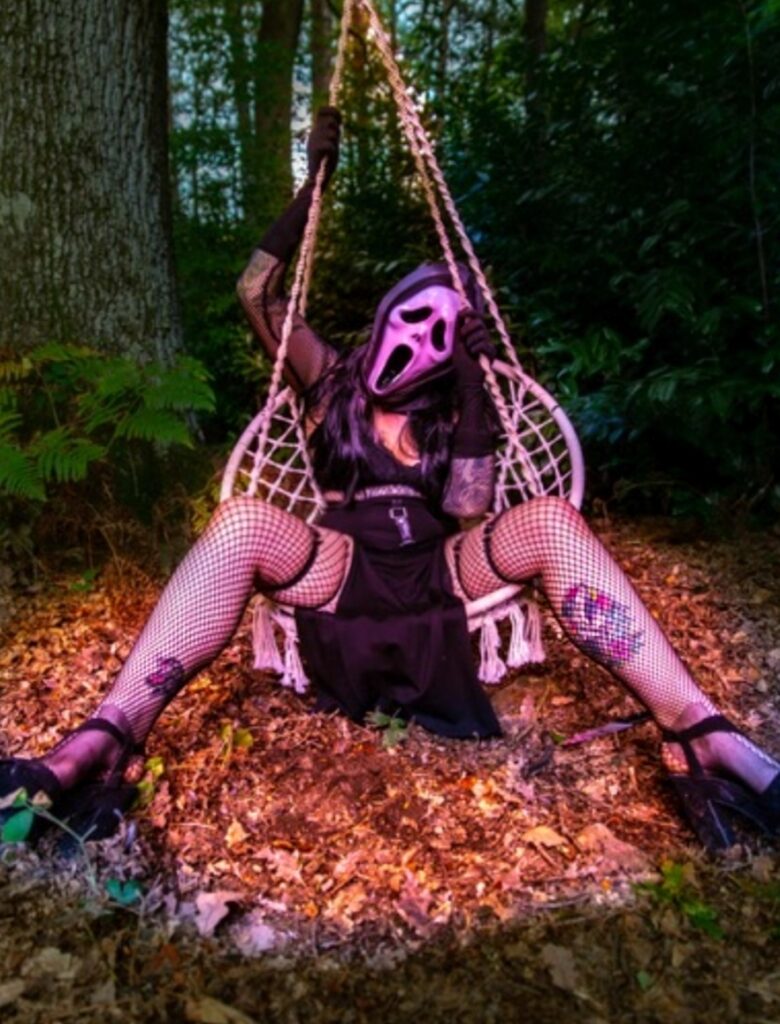 Meet Sookie. A curvy fiery-red alt model who loves anything horror or a bit dark and spooky
I have been modelling on and off for over twelve years- when I was younger, I was scouted by a model agency in London I got myself a portfolio together and they suggested due to my look I would be better suited being an "alternative model" rather than on a cat walk and from there I worked hard as a solo freelance model and fell in love with it all. I am now part of an agency called Secret Intentions who are a squad of fabulous supportive beautifully individual women of all shapes and sizes who work in the sex industry
I shoot anything from fashion to lingerie and nude for my online content but I do prefer the more creative shoots like being in the water or cosplay- that way I get to bring my MUA skills to the table too. I've done so many shoots I've lost count but I love it so much!
a big thankyou to Gothic Culture magazine for the shout out
You can find me on all my links here- https://linkfly.to/30214pfKEkA
September is here which means fall is upon us. What better way to bring in our favorite time of the year than with this Gothic Goddess Sophie Aurélia Young who has not only been in our magazine as a model, but she is also the bass player and backup vocalist for the London based rock band Star Circus!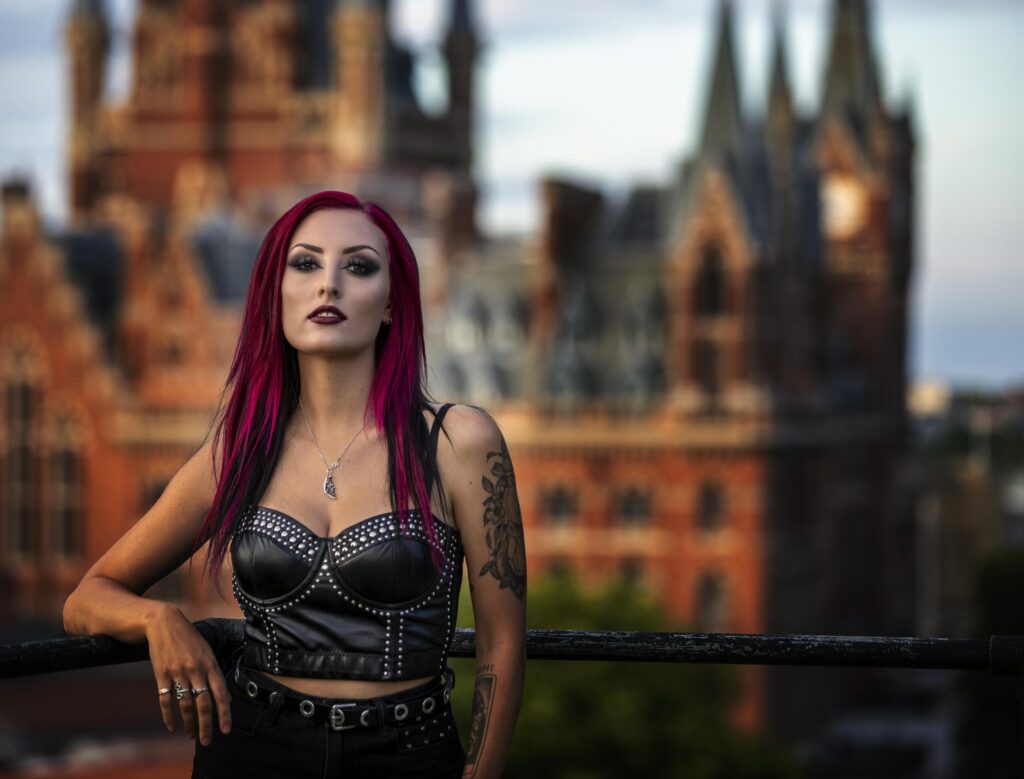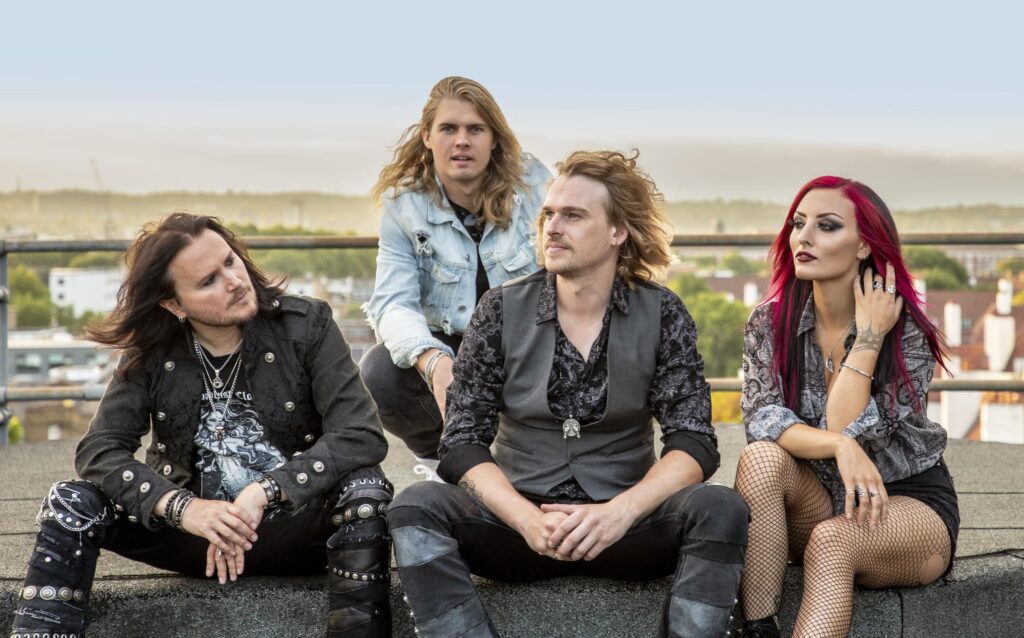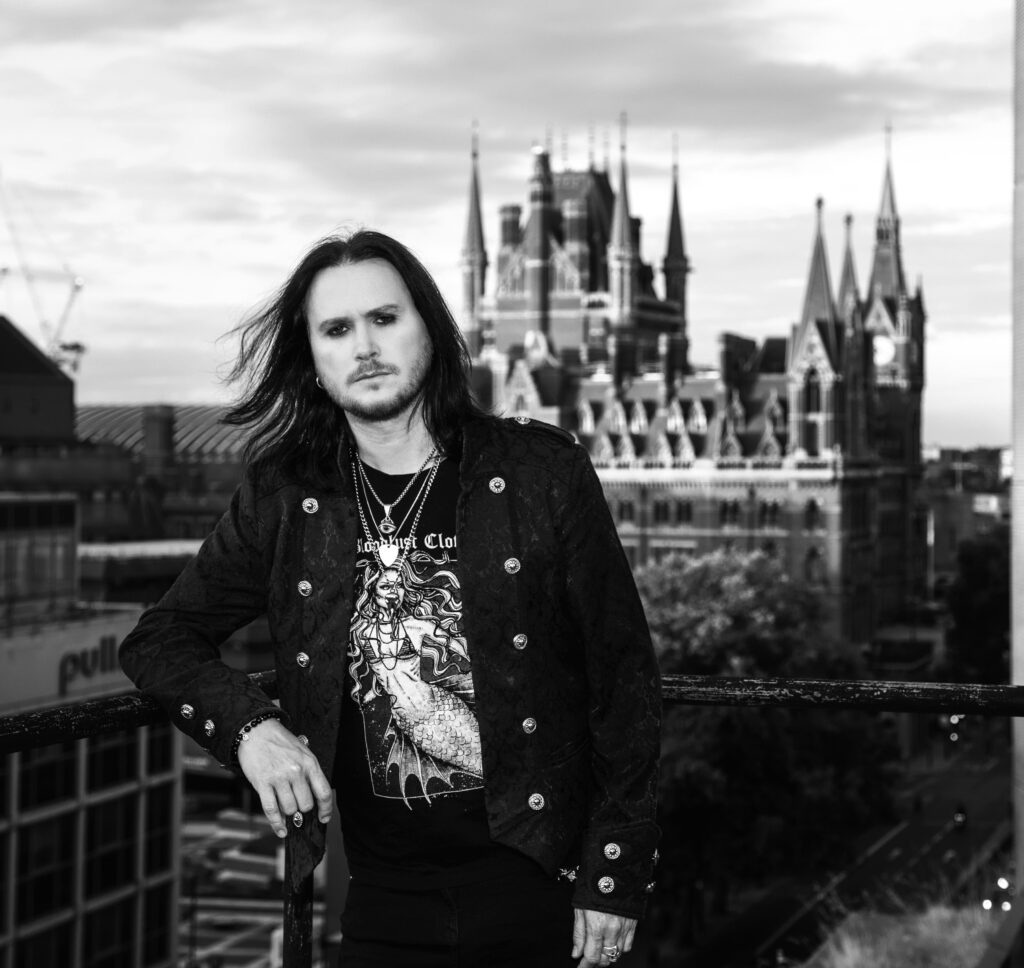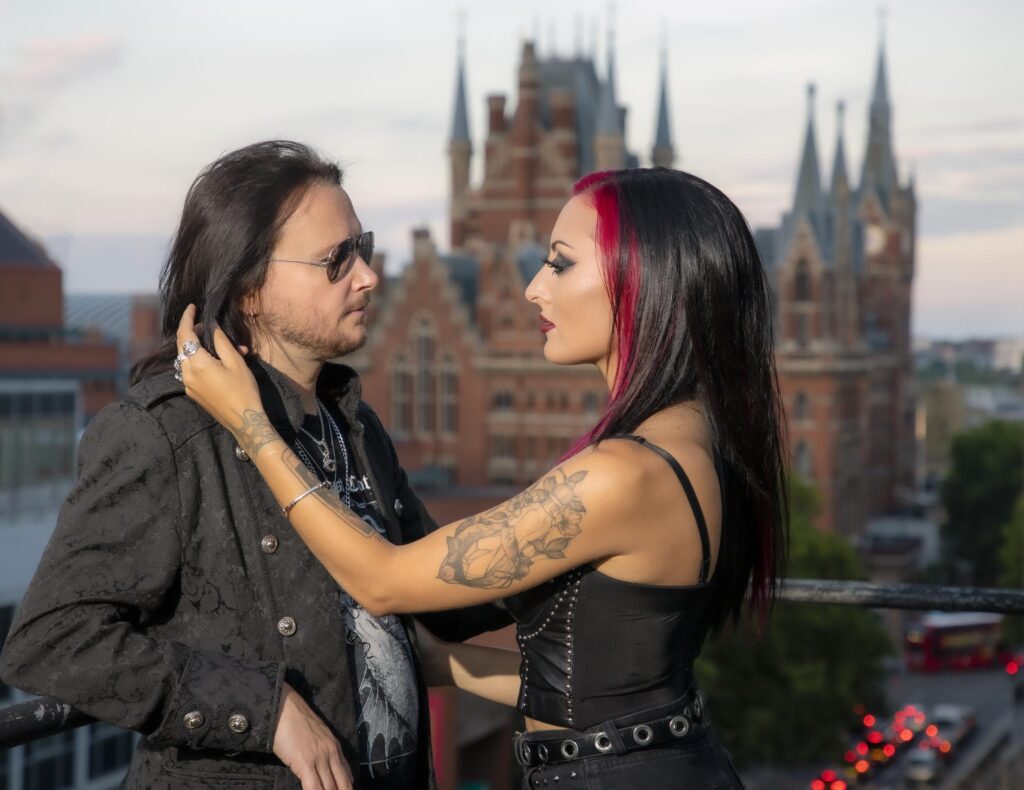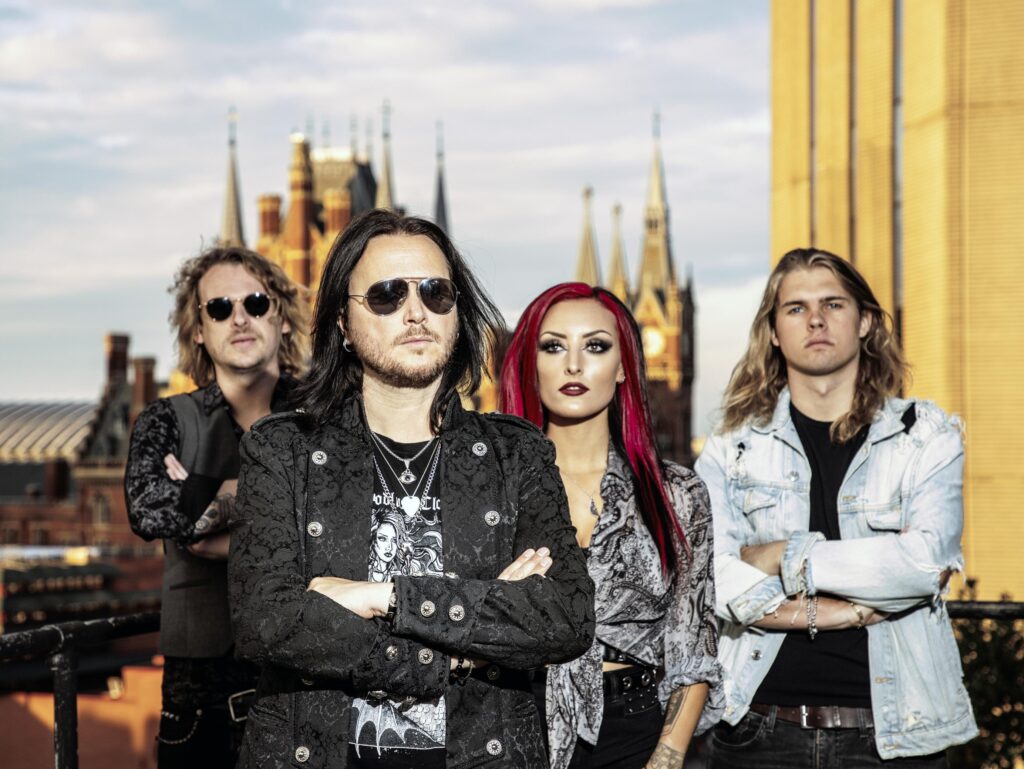 Star Circus is the brainchild of Dave Winkler (Bordello Rose, Renegade Playboys, Trophies of Man). After a detour playing guitar and touring as a hired gun for acts such as Bow Wow Wow, Johnny Lima and Ryan Hamilton, in late 2019 the band materialised out of Dave's passion to create an album focused around his own material.
It wasn't long before Winkler's own songs started catching the attention of the music industry, including Total Rock and Radio One Rock Show legendary producer, Tony Wilson.
"Dave played me the demos and I was blown away by them – song after song crammed with catchy riffs and commercial hooks. I knew straight away that I'd love to work on this album and bring these fabulous songs to life." – Tony Wilson
Alongside Tony handling production duties on 'Separate Sides', the debut album was mastered by Ade Emsley at Table of Tone Mastering (Iron Maiden/Alison Moyet/The Treatment); all of which adds to the potency of the song writing on offer here and equates to an euphoric collection of music that fans of melodic rock will enjoy over and over. Rock pop smarts? Check. You simply cannot miss the melodies, Winkler and co. have equipped themselves with great darts, and are taking aim.
From the infectious dark hooks of 'Save Your Life', the melodic uplifting sonics of 'Just Like In A Movie' and Love Is The Enemy', to the melancholic yet anthemic delivery of 'Bridges', throughout this long player there's a real sense Winkler's true vision and inimitable style which gloriously celebrates the best of 70s/80s rock music. While the songs will sit comfortably with fans of classic style rock, Star Circus aren't afraid to look at the here, now, and future of their musical direction. They've succeeded in delivering a body of work that truly makes this album their own.
To help celebrate this exciting debut album from Star Circus, 'Separate Sides' also features special guest appearances from Dan Stevens (Inglorious), Tom Draper (Carcass, Angel Witch), and backing vocals from Ben Christo (Sisters of Mercy, Diamond Black, Ricky Warwick Band).
"Infectious hooks & musical sophistication abound as Star Circus channel frontman Winkler's inimitable style through the best of '70s/'80s rock, creating a sound both comfortingly classic and excitingly innovative." – Ben Christo
'Separate Sides' is released via the band's label, Diamond Formation Music, 2nd December 2022.
Album Track List:
1. Save Your Life
2. Something
3. Just Like in a Movie
4. Love is the Enemy
5. On Your Side
6. Circles
7. Wall Around Your Heart
8. A Couple More Years
9. Bridges
10. Times Get Tough
11. Before the Song is Over
Tour Dates:
2nd Sept – WOLVERHAMPTON – Giffard Arms (w/ Gorilla Riot)
3rd Sept – BRADFORD – Nightrain (Trailblazer w/ Kickin Valentina)
10th Sept – LONDON – Bun&Bar (acoustic show)
London Album Launch Party to be announced
Star Circus is:
Dave Winkler – Lead Vocals/Guitar
Sophie Aurélia Young – Bass/Backing Vocals
Jon Crampton – Guitar/Backing Vocals
Alex Makarov – Drums/Backing Vocals
Connect with Star Circus:
. Official website: https://dwstarcircus.weebly.com
. Facebook: https://www.facebook.com/DWStarCircus
. Instagram: https://www.instagram.com/dw_starcircus
. YouTube: https://www.youtube.com/starcircus
. TikTok: https://www.tiktok.com/@starcircus_band
Summer is coming to and end but don't tell our August Goddess of the month Crimson Vixen. She is keeping the temperatures quite hot!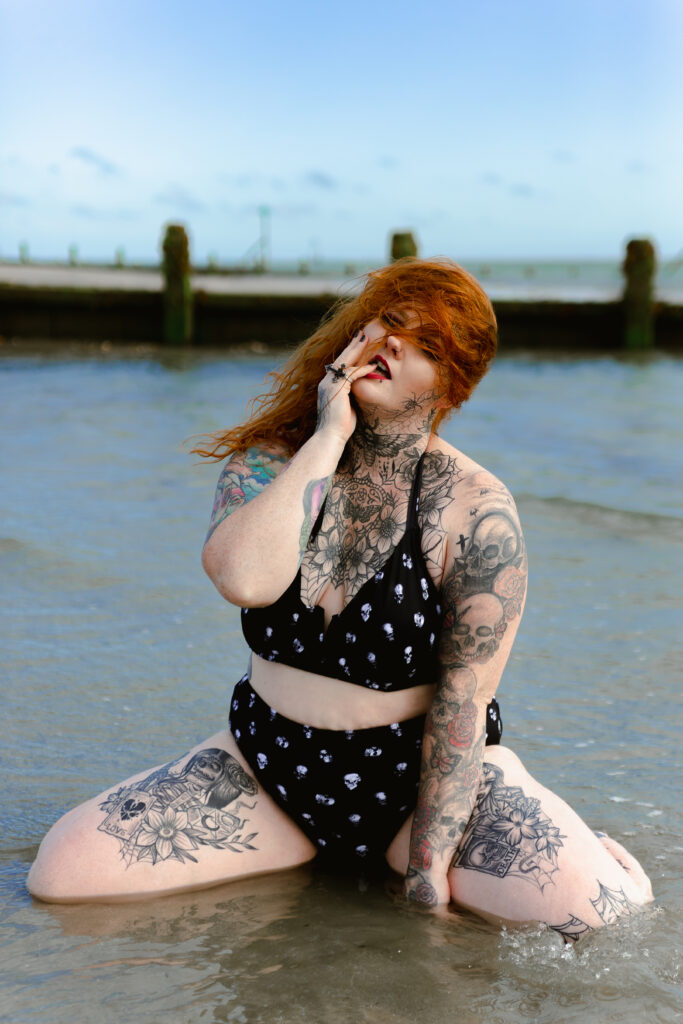 Credits –
Crimson Vixen @crimsom_vixen666
Macrae Williams @macraewilliamsphoto
Bio-
I got into modelling just over a year ago as a little confidence booster and I quickly fell in love with it and become very passionate about it! I've been in over 20 magazines, collaborated with designers, met awesome models and photographers and was a finalist for UK Calender girls but I couldn't make the final unfortunately! Modelling is just a hobby currently as I'm a busy mum of 2. Another passion of mine is tattoos, I'd love to be fully covered one day! It's been an absolute pleasure and privilege being part of Gothic Culture Magazine!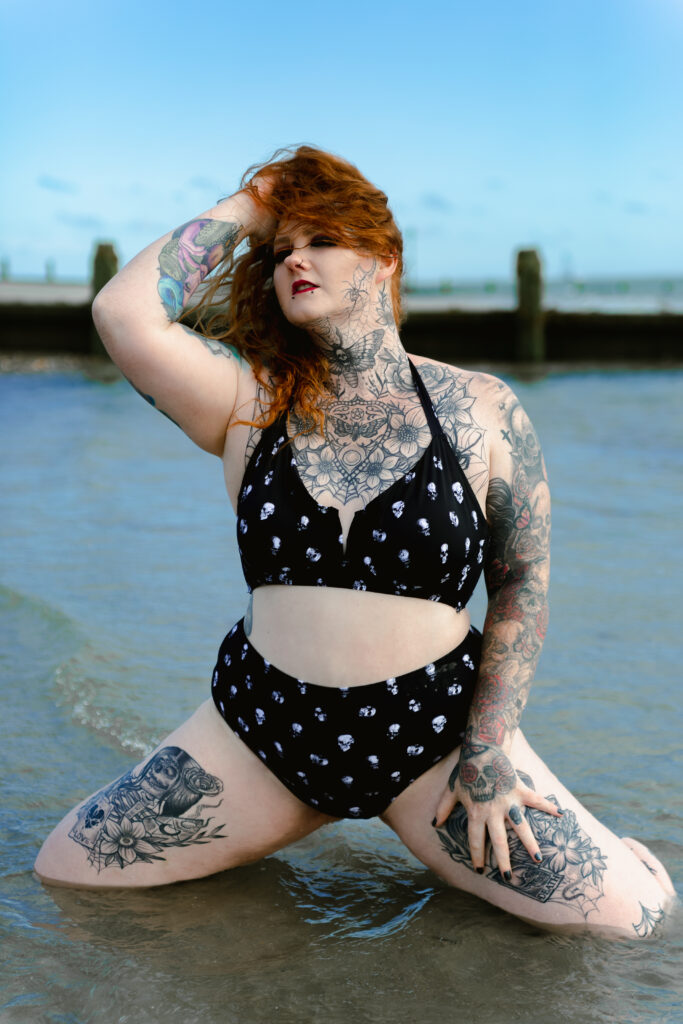 July is here and there are mermaids on the horizon. Meet Sophie Harris July's Gothic Goddess of the month.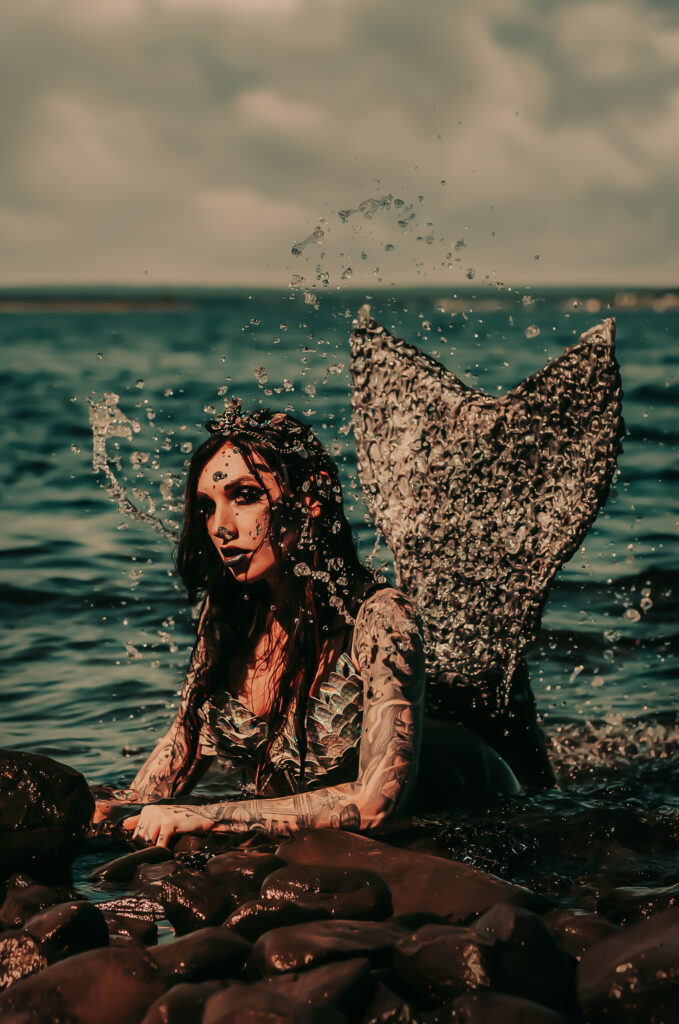 Meet Sophie, a medical laboratory scientist with a passion for all things spooky. She has been modeling for almost three years and Sophie certainly gravitates towards a more alternative and gothic style.
Sophie has been featured in Gothic Culture Magazine a number of times and not only are her pictures a delight to include but her personality keeps us coming back for more. We are honored and proud to have her as this months Gothic Goddess.
Model:Sophie Harris (Ig @sophieharris718)
Carrie Bienkowski is the other model (_carrielin_)
Photographer is Nikki Hawkins Photography (n.Hawkinsphotography)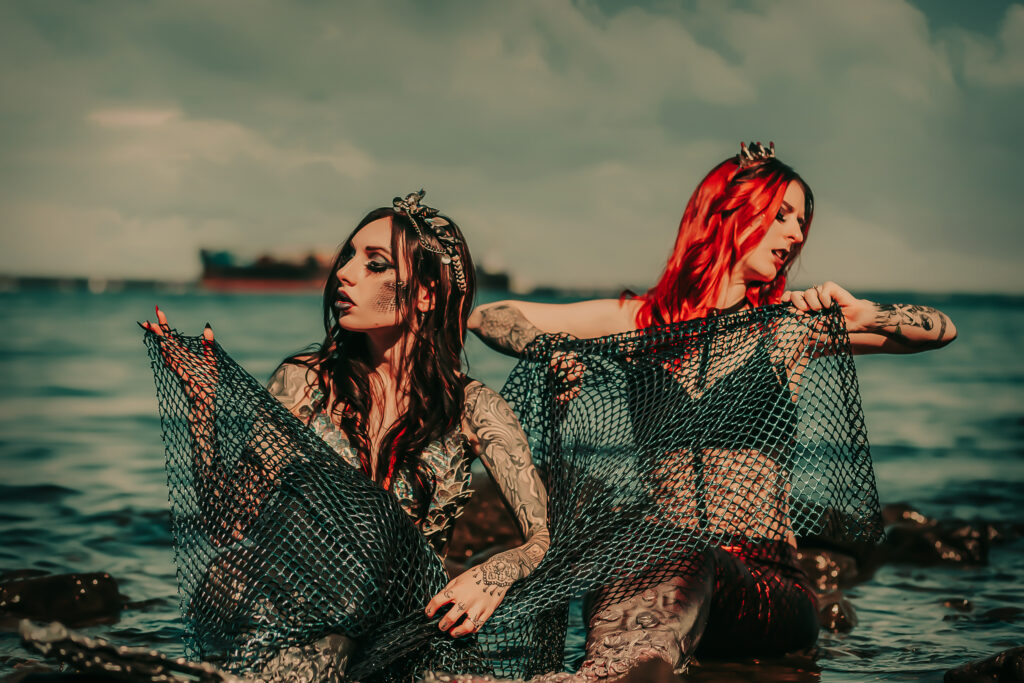 To see more of this beauties work just click here
It's getting hot out and summer is nearly here so we decided to heat it up with our June model of the month Lisaranel! Be sure to give all her pages a like and support if you can.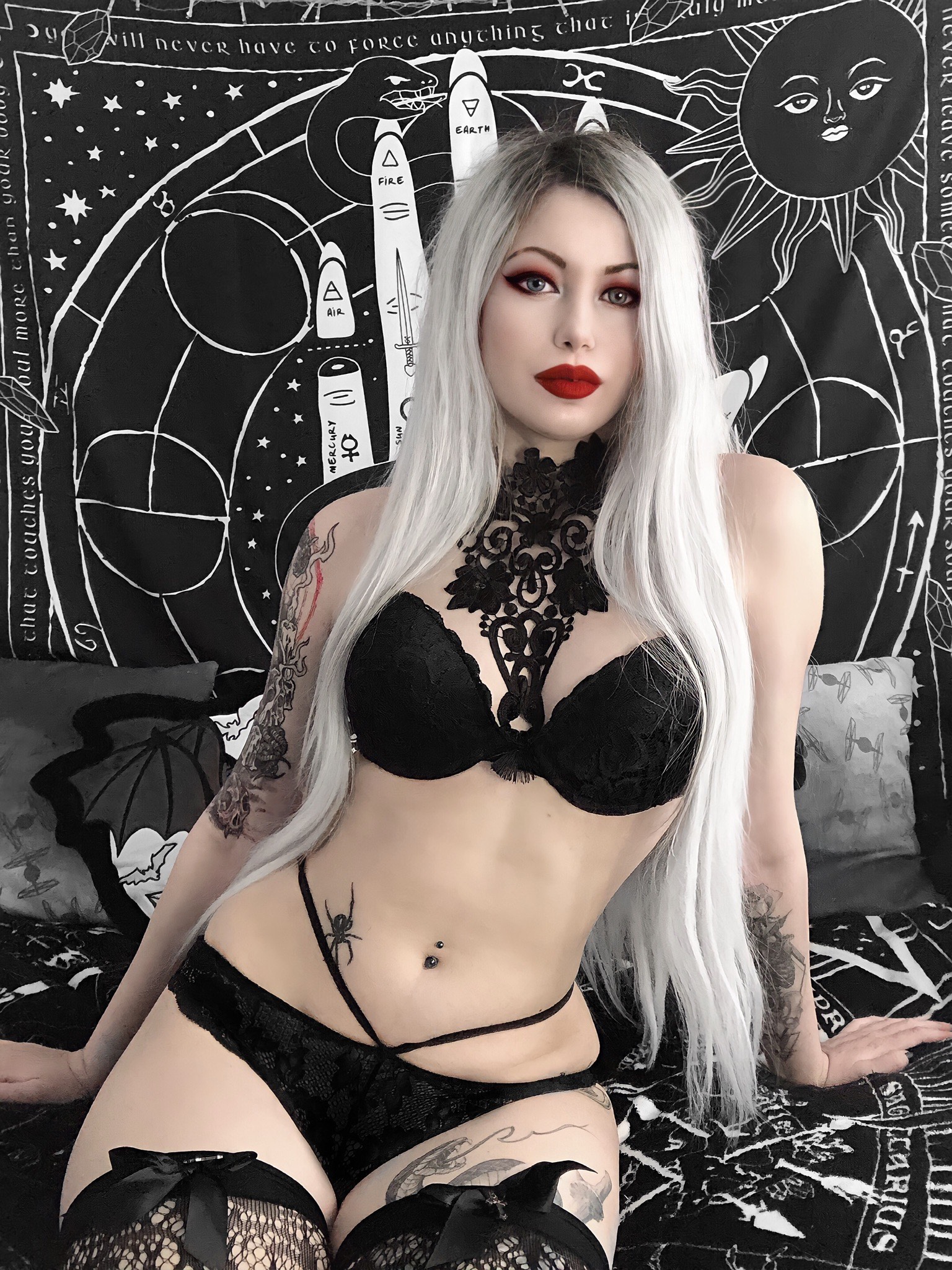 Lisaranel began her modeling career about seven years ago when sharing some experimental photos of some costumes she had designed. Soon after this she began receiving offers from photographers to collaborate. Thinking it to be a good idea she accepted and began modeling as a hobby since it would be hard since she was still in school.
During quarantine Lisaranel opened an instagram page for her gothic modeling and began to upload her previous shoots & put her clothing designs out on social media. The reactions she received were very positive and supportive, some companies even offered her to be a brand model. This is how she started her career as an influencer and still continue to do this today.
For her musical taste Lisaranel generally likes Metal music. The genres she listens to are, Death Metal, Deathcore, Melodeath, Industrial, Gothic Metal, Progressive Metal, Djent, Darkwave, Synthwave and EBM. She has also began diving into extreme metal with Children of Bodom, so they are pretty special to her.
To see more of this Gothic Goddess and explore her great work check her out here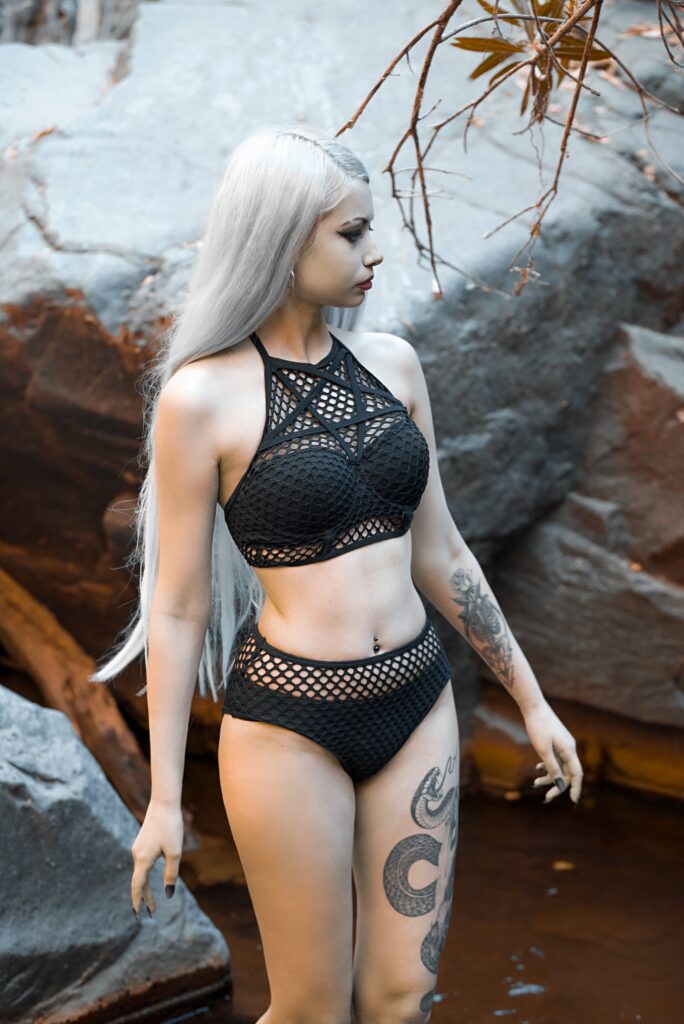 Our March Model of the Month is 2 time cover model Jessica Felice. Be sure to give her pages a visit and a like.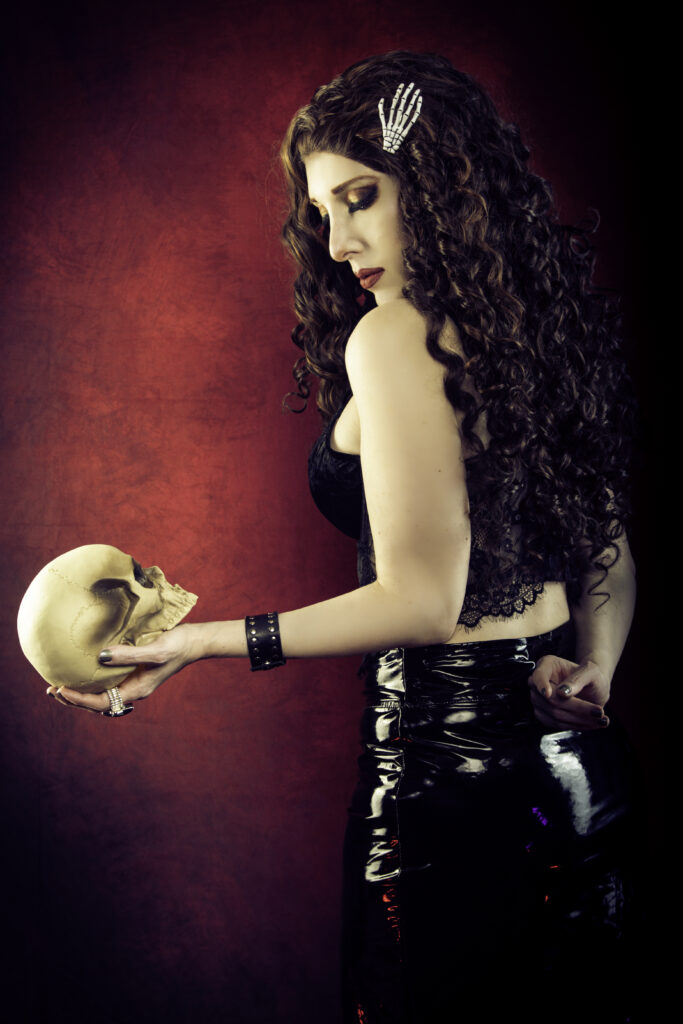 Jessica Felice is a model, award-winning actress and professional Cosplayer from the United States. She is an Aries born on March 28th. Jessica is also an online content creator for several hot pages listed here