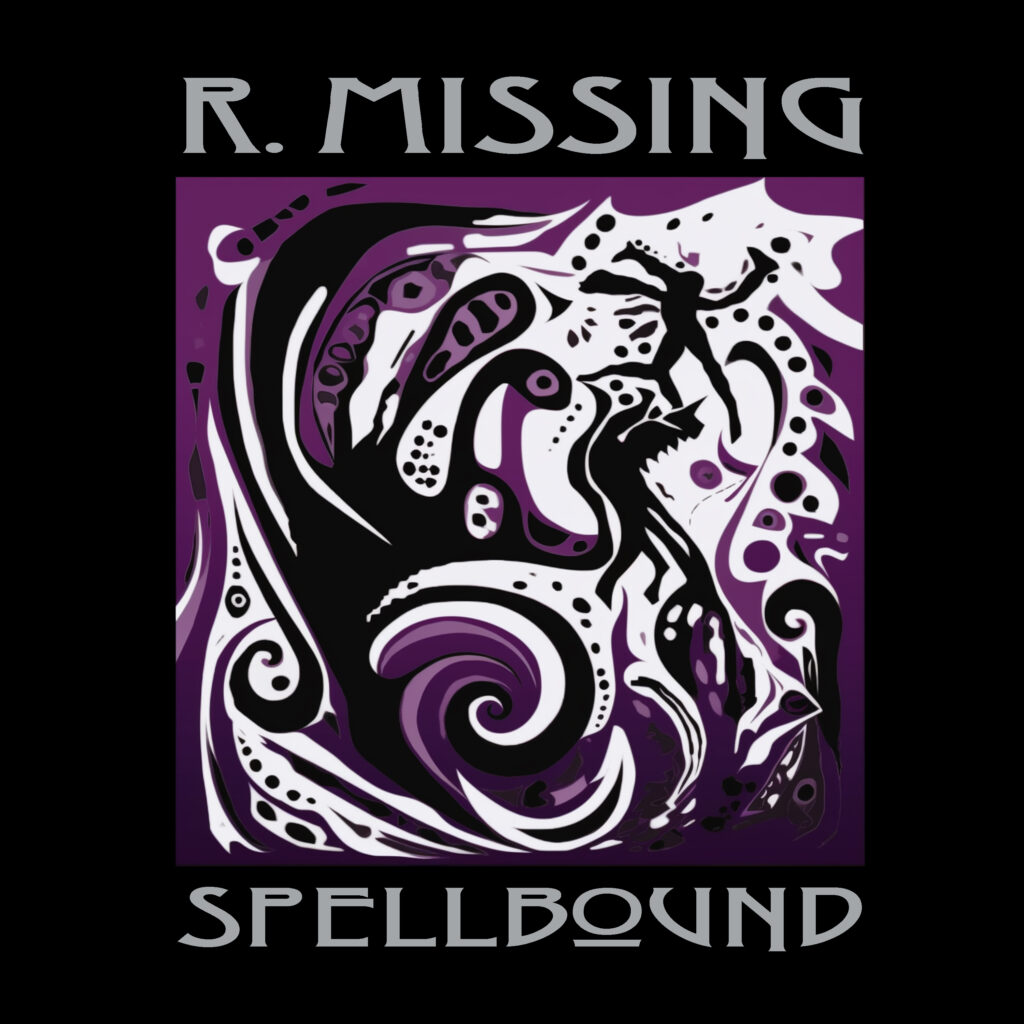 Los Angeles, CA – R. Missing pay homage to goth rock legends, Siouxsie and the Banshees, by offering a fresh take on a beloved classic, "Spellbound." R. Missing's transformative rendition is the downtempo, darkwave answer to the frenetic, post-punk pace of the original, featuring swirling synth drones, drum machine beats, shimmering keys, and the melodic whisperings of the vocal line, floating just above. This delicately layered, minimalist cohesion of sonic elements creates a delicate, ethereal soundscape that showcases their unique, dark synthpop sound.
Stream/download the single: https://orcd.co/rmissing_spellbound
R. Missing is an enigmatic darkwave duo based in New York City, comprised of vocalist/bassist, Sharon Shy, and multi-instrumentalist, Toppy Frost. R. Missing is the duo's latest creative innovation, emerging from the Morrissey-influenced, indie rock shadows of their previous project, The Ropes. "Spellbound" arrives hot on the heels of R. Missing's newest single, "My Time as a Ghostly Someone Else," released July 21st, and serves as the titular track from upcoming full-length feature, Spellbound – A Tribute To Siouxsie & The Banshees, available worldwide on August 25th.
This compilation showcases contributions from amazing new talents such as Kap Bambino, The KVB, and Night Beats, alongside music veterans, including former Banshee, Jon Klein, who joins forces with PiL bassist, Jah Wobble, plus Xiu Xiu, Skold, and many more!
Pre-order the physical:
https://cleorecs.com/store/shop/spellbound-a-tribute-to-siouxsie-the-banshees-cd/
https://cleorecs.com/store/shop/spellbound-a-tribute-to-siouxsie-the-banshees-purple-vinyl/
Pre-save the digital: https://orcd.co/spellboundatributetosiouxsieandthebanshees
TRACK LIST:
1. Hong Kong Garden – Kap Bambino
2. Cities In The Dust – Night Club
3. Monitor – Jah Wobble & Jon Klein
4. Night Shift – Nouvelle Vague
5. Spellbound – R. Missing
6. Dear Prudence – La Scaltra
7. Happy House – Black Nail Cabaret
8. Halloween – Babychaos
9. Peek-A-Boo – Skold
10. Kiss Them For Me – The KVB
11. Christine – Viva La Fete
12. The Passenger – Xiu Xiu